New Prints from Tim Doyle!
Hello Nakatomi Peoples!
We've got 2 new prints (and a glow in the dark variant) and a re-release of a long-out-of-print UnReal Estate image! All 3 are currently in production, and will ship soon! Don't miss out on the new first editions!
NEW "Last of Us" Inspired print!
"It Was a Good Day" is artist Tim Doyle's tribute to one of the greatest stories ever told in a video game- "The Last of Us 2." This hand-printed 7-color silk-screen art print measures 20×30″ and is signed in a first edition of 100 and GLOW variant edition of 50. Regular edition $60 Prints available HERE NOW.
The 8-color glow in the dark edition $75. Scroll to the bottom for a mock-up of this print glowing!
"So I've Got That Going For Me"- Bill Murray print!
"So I've Got That Going For Me" is the newest print by artist Tim Doyle, continuing his Bill Murray portrait series!
Measuring 16×20, and printed in a first edition of 150 signed and numbered copies, this print is currently in production at the Nakatomi Print Labs! Normal retail will be $40, but during this sale, it's only $20- TODAY ONLY!
Pick one up HERE NOW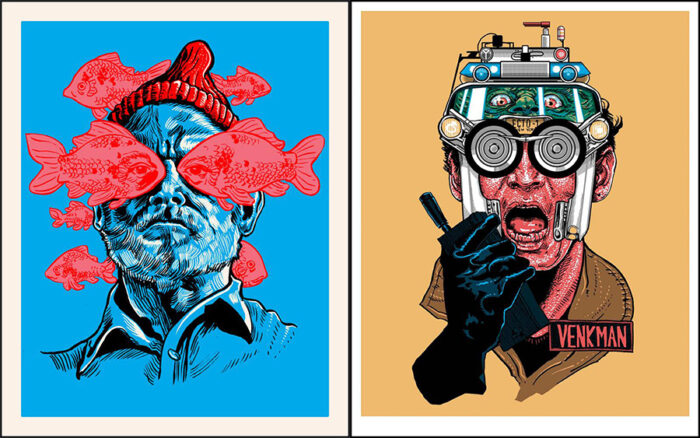 "Get Out of Bed" – back in print for the first time in 9 years!
Originally produced back in 2014 for the 3rd UnReal Estate show at SpokeArt, "Get Out of Bed" is back in print for the very first time! This 16×20 print is available HERE.
Thank you all!
-alex fugazi