UnReal Estate: SPRINGFIELD post card sets!
Hello Nakatomi Peoples!
For the first time EVER, every single UnReal Estate: Springfield print created by artist Tim Doyle is available in ONE postcard set!
Pick them up HERE in the Nakatomi store today- in hand and ready for immediate shipment, $15 for 17 cards!
These super-nice high-quality 5×7 postcards are printed on thick 14pt stock, with a matte finish! Suitable for framing or mailing, each set ships in a hard-shell plastic case, so they show up safe and sound!
17 postcards for $15- sets are in hand and ready to ship worldwide.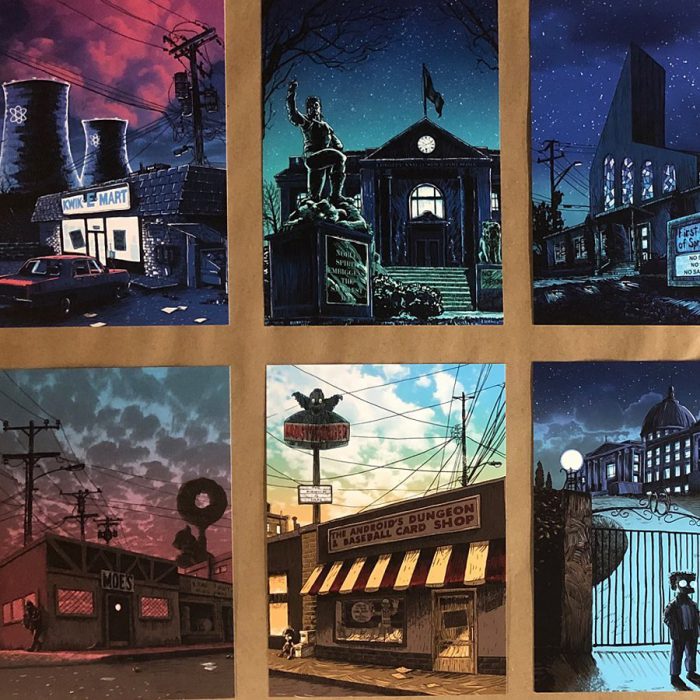 Bring some SPRINGFIELD home today- HERE.
-alex fugazi
*technically it's 18 postcards if you count the front title card! (BECAUSE WE ARE AWESOME LIKE THAT)