October is a whole month of WRIGHTSON WEDNESDAYS!
October is not only the SPOOKIEST month of the year, but it's also contains the birthday of the Master of the Macabre- BERNIE WRIGHTSON, born on October 27th, back in 1948!
To celebrate both Halloween and the master himself, Nakatomi has 3 new Wrightson Releases coming at you, one a week, starting on October 7th!
Next week, we'll have this special edition of his "Sunset" print- featuring his most famous creation! We'll have more info on the release next week, but feast your eyes below!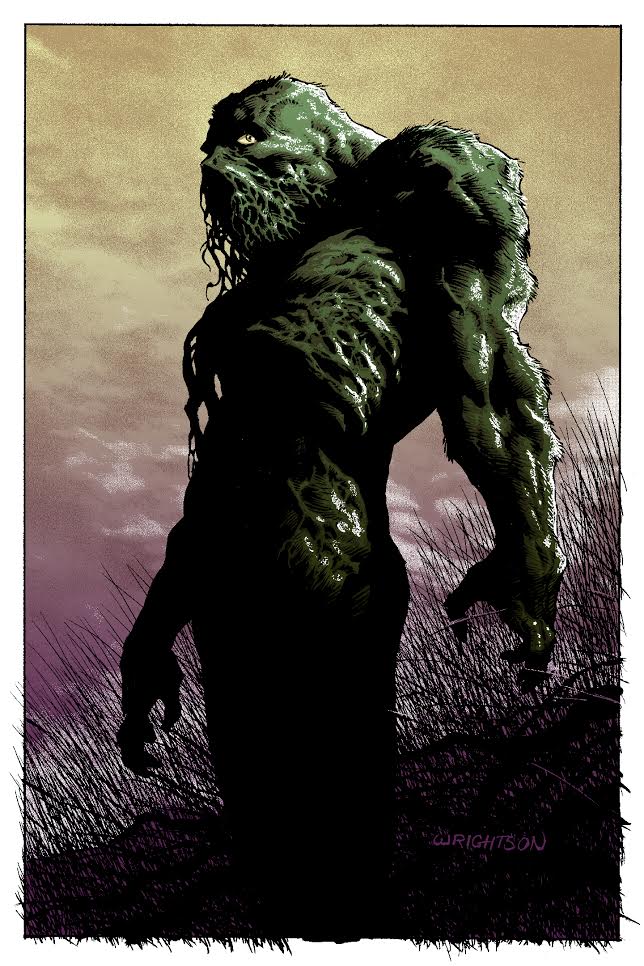 October 14th– Nakatomi will have a limited-timed release of a brand-new t-shirt.
October 21st- we will have a never before released ARTIST EDITION of one of Bernie's early illustrations- that will be near and dear to those of us here in Texas, and beyond! (Did we spoil it? Maybe?)
Stay tuned for more updates- previews will be released on the Official Bernie Wrightson Instagram account HERE, and make sure you are on the Nakatomi mailing list HERE for release info!
Halloween this year may be tricky with the PLAGUE and all, but there's no reason not to celebrate, Bernie-Style!
-alex fugazi
PS- as always, the artist's share of the proceeds go directly to Bernie's widow, Liz Wrightson.