"Features as Beautiful" Artist Edition Available Wednesday 8/12!
Hello Nakatomi Peoples!
The next release in our ongoing Bernie Wrightson 'Artist Edition' series of prints will be released on Wednesday, August 12th at 2pm Central.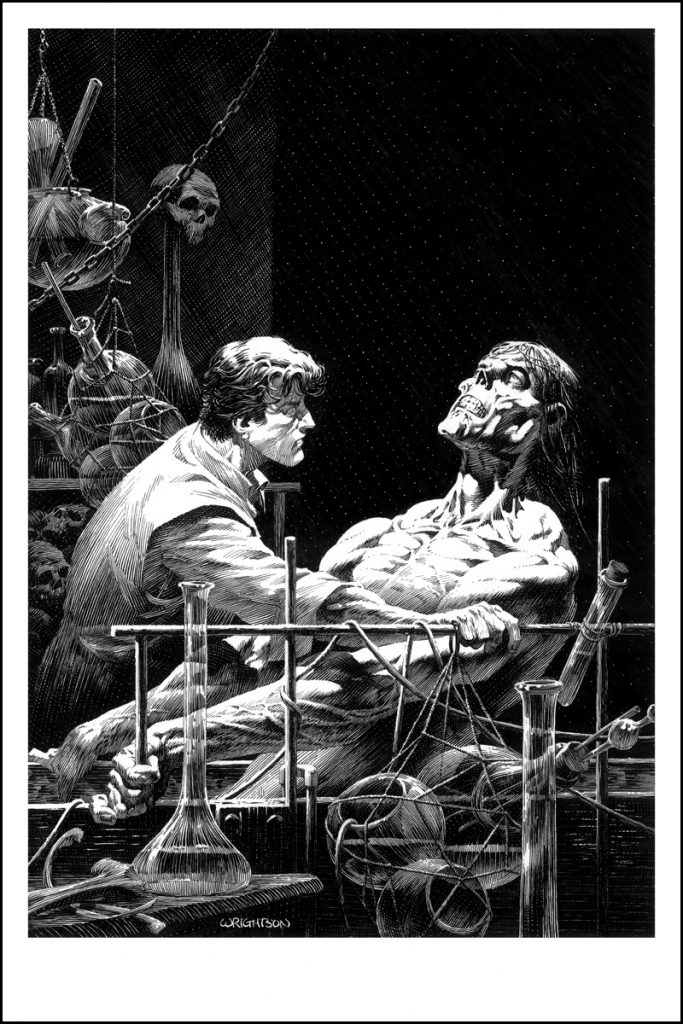 "Features as Beautiful" is from Wrightson's masterwork- his illustrated adaptation of Shelley's Frankenstein , and Nakatomi is proud to release this artist edition print to the public.
Reproduced from a scan of the original art board, provided by film director, Frank Darabont, this is the closest anyone can come to owning the original piece.
This fine art-giclee is printed at 12 x 18 inches- the original art board was drawn at 11 x 16″. We've given the extra bleed on the sides of the piece to make this suitable for standard framing.
Hand-numbered and embossed in the bottom right corner with Bernie's distinctive "W", this edition is limited to 300 copies worldwide. Printed on archival acid free 100% cotton rag natural white paper, with archival inks, produced in-house at the Nakatomi Print Labs. Prints will ship within three weeks of the release date- all orders should arrive by the start of September.
Prints will be available at 2pm Central time in the Bernie Wrightson section of the Nakatomi store HERE on Wednesday the 12th of August.
Prints will retail at $50 each.
Note– as usual, the artist's share of the proceeds from this sale will go to Bernie's widow, Liz Wrightson.
Thank you-
-alex fugazi