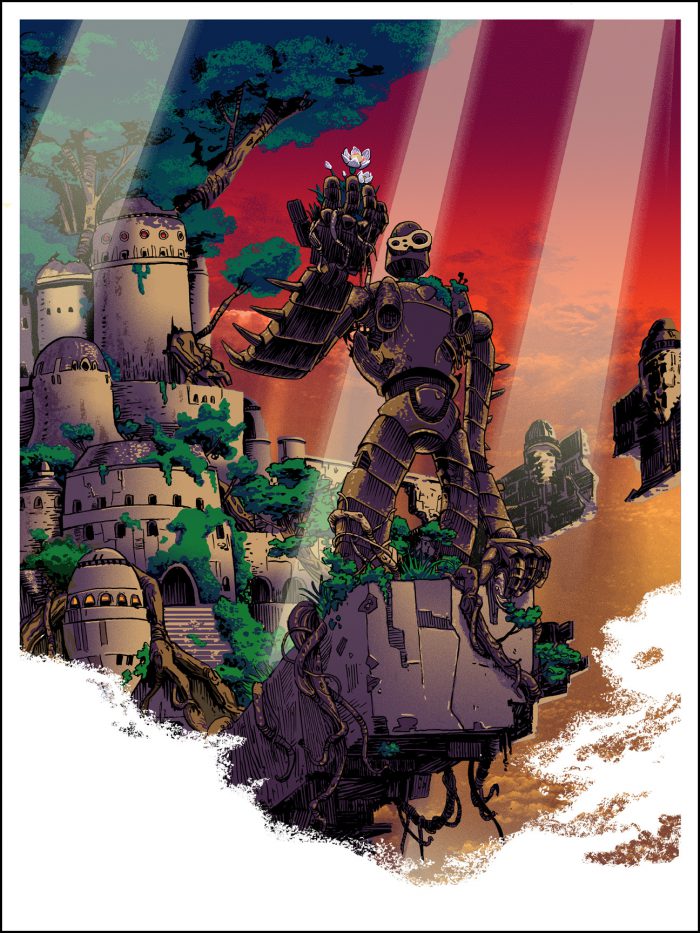 "Robot in Repose" Miyazaki art print for SpokeArt!
Hello Nakatomi Peoples!
SpokeArt gallery's new show, "Miyazaki in NYC" is now available online! Featuring prints and originals from artists all over the world, including Nakatomi's own Tim Doyle.
Doyle's print for the show- "Robot in Repose" is a tribute to the great animated classic, Castle in the Sky. This 18×24 hand-printed 7-color silk-screened art print is signed and numbered by the artist in a first edition of 150 worldwide. $40.
Prints are in hand and ready at the SpokeArt site HERE.
————
Thank you all for supporting the arts and artists during this crazy time, it is greatly appreciated from all of us here at Nakatomi and our good friends at SpokeArt.
-alex fugazi