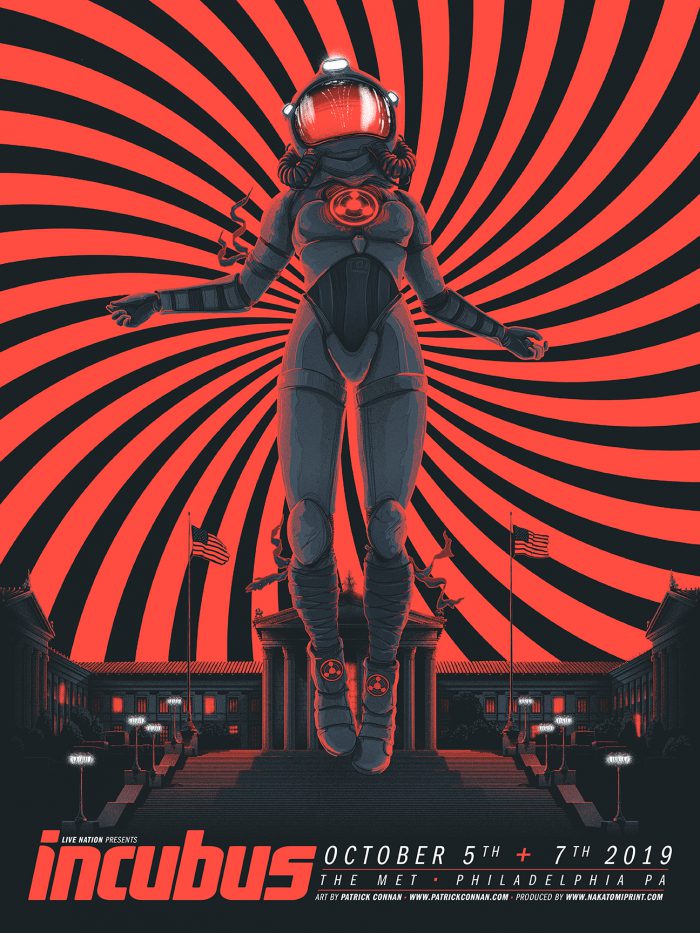 INCUBUS print by Patrick Connan!
French artist, Patrick Connan makes his Nakatomi debut with this print for INCUBUS's show at THE MET in Philly!
This 18×24 hand-printed silkscreen gigposter measures 18×24″ and is available NOW in the Gigposters Section of the Nakatomi store HERE.
Prints retail for $40.
Prints are in hand and ready for immediate shipment.
Available HERE! Stay tuned for new releases from our print series, produced in conjunction with Live Nation and The Met!
-alex fugazi